Meridian Water
Enfield, London
The vision for sustainable development of this enormous regeneration project in north London is built on three core goals; to be environment positive, to be carbon positive, and to meet zero waste and circular design principles. Expedition worked with Enfield Council to devise the environmental strategy for the masterplan, and subsequently with the design advisers to embed these principles across every phase.
Image gallery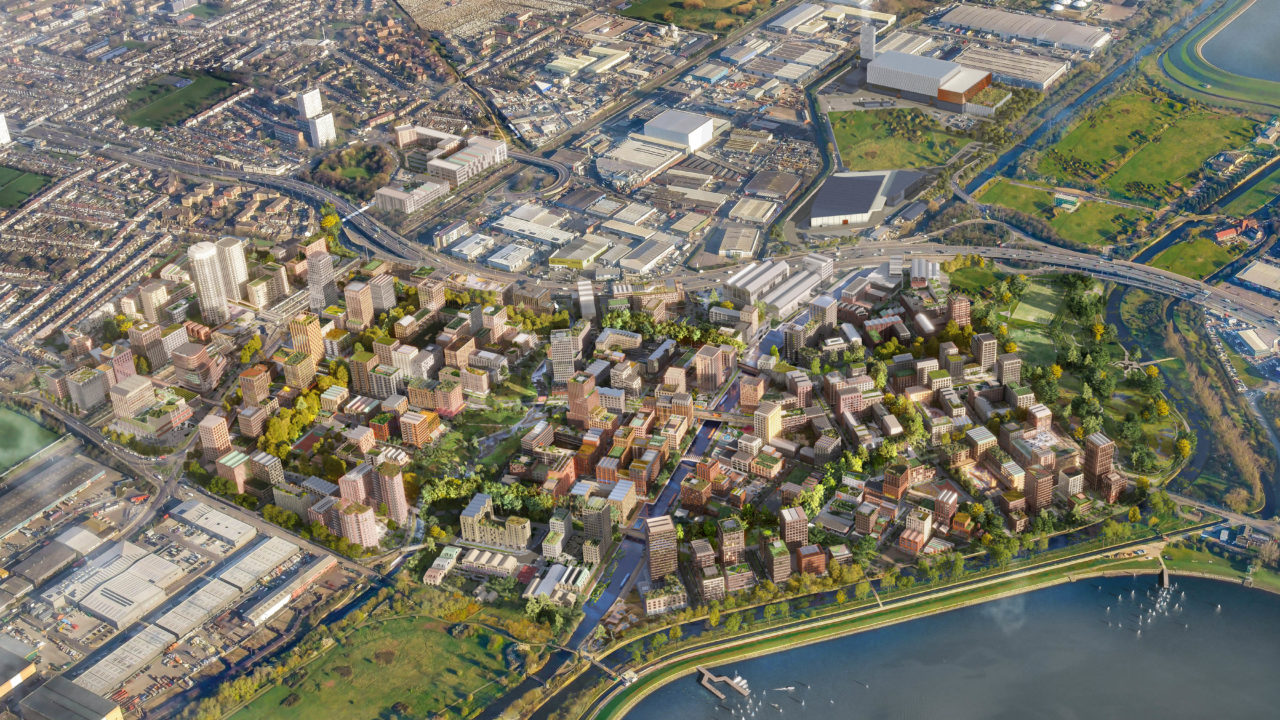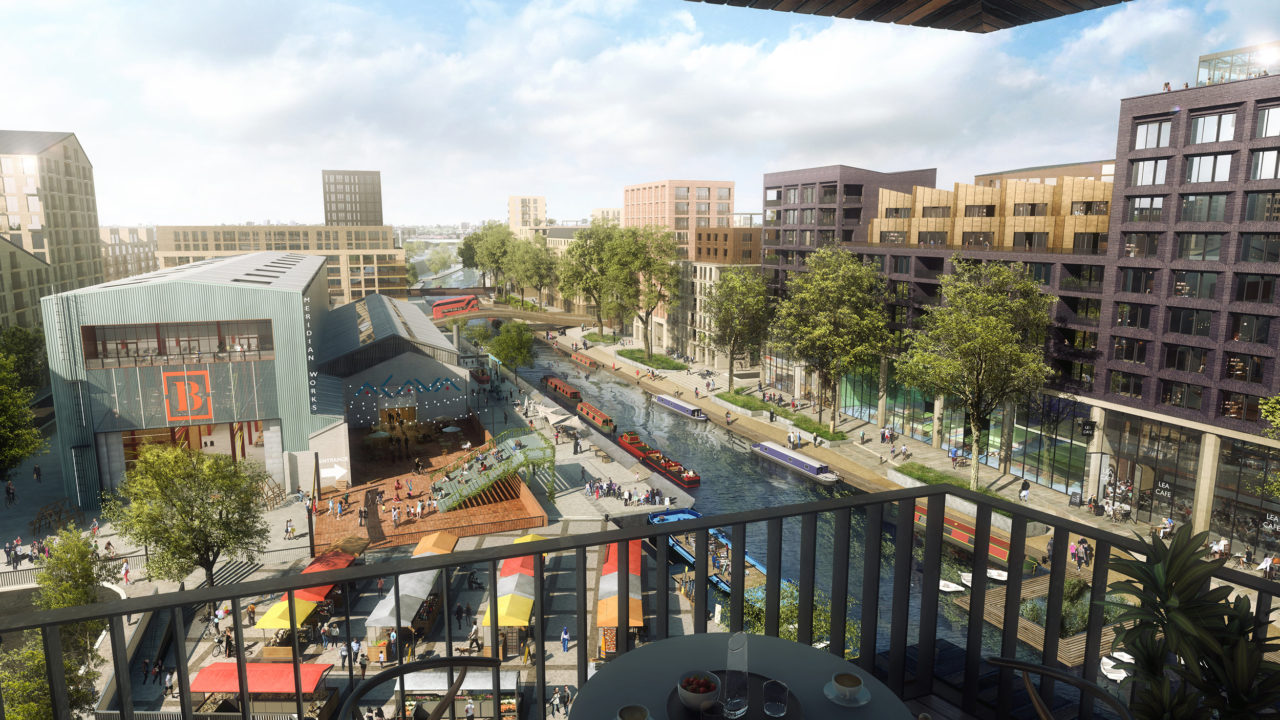 A 20-year regeneration programme led by Enfield Council will see a large brownfield site being brought back into use, delivering over 10,000 new homes and thousands of jobs alongside Lee Valley Regional Park in north London.
Alongside housing, public spaces and community facilities, the site will have its own railway station, unlocking the area for commuters. The council's aspiration is for this scheme, known as Meridian Water, to become the greenest development in the capital, hence a strong and visionary environmental sustainability strategy was necessary for the masterplan, in order to meet this ambition.
Expedition was commissioned to review best practice in sustainability on major urban regeneration projects and identify future trends, and to work with Enfield Council to develop an environmental sustainability strategy that meets and exceeds policy requirements.
The vision is founded on three core goals, to address the three most significant global environmental challenges: climate change, mass extinction of species and resource depletion. These goals are for the development to be carbon positive over its lifetime – and carbon neutral by 2030 – to be environment positive, and to be built on zero waste and circularity principles. As well as having a target of 30% public open space, there will be a 'green loop' around the site providing cycling, walking and other low-carbon movement opportunities.
We drew on Kate Raworth's Doughnut Economics framework for our approach to the strategy; this philosophy recognises that environmental and social sustainability objectives are intrinsically linked and proposes that true prosperity is only achieved when certain fundamental social needs are met, without exceeding the ceiling of ecological limits.
To support the implementation of the strategy and ensure it is embedded across the whole site, Expedition worked with Enfield and the UK Green Building Council to develop a 'playbook' for delivery, offering innovative procurement, funding and supply chain engagement models.  We also undertook environmental modelling studies to inform the design and review performance against sunlight, daylight and pedestrian wind comfort
In a separate commission we explored and proposed opportunities for energy infrastructure resilience within the development.
Images courtesy of Kjellander Sjoberg and Mae
The Meridian Water team has been working with Expedition since mid-2019. They have provided a combination of passion, foresight, diligence and delivery experience, in a way that has been extremely beneficial to Meridian Water. They wrote the Meridian Water Environmental Sustainability Strategy with us, and its road map continues to guide the sustainability requirements of the overall programme.
Rafe Bertram
Sustainability Facilitator, Meridian Water
Key People
Judith Sykes

Senior Director

Andrew Komarnycky

Principal Civil Engineer
Judith Sykes

Senior Director

Andrew Komarnycky

Principal Civil Engineer