University College London
Bloomsbury, London
Since our initial commission to develop a campus-wide energy and carbon management strategy for UCL more than a decade ago, we have acted as sustainability consultant to embed this strategy on a series of projects across the university's central London building portfolio, ranging from award-winning new-build schemes to refurbishment of existing structures.
Campus wide energy strategy
Expedition has been working with UCL's estate team for more than ten years, providing strategic advice on carbon management and energy use, and proposing sustainability measures for individual new-build and refurbishment projects to ensure this strategy was embedded within the designs. 
Our first commission to develop a campus-wide carbon management plan analysed energy infrastructure and solutions for building types ranging from laboratory buildings to student accommodation.  
We reviewed how the existing building stock could be improved and set standards for future construction projects. UCL's portfolio includes a wide variety of buildings of varying ages and use types, and our work identified improvements and potential savings which could be made against a backdrop of increasing student numbers, redevelopment of the university's Bloomsbury site, and national targets for reducing carbon emissions.  
We worked with UCL to help them understand their energy usage, appraise energy management processes and set out a clear roadmap to implement low carbon solutions over a ten-year period. The work also focused on improving the environmental performance of the buildings, providing a suite of potential energy and carbon saving measures which if fully implemented could have reduced operational emissions by up to 40%. A comprehensive review of the three laboratory buildings with the highest energy consumption allowed us to identify where significant energy savings could be made. 
Subsequent commissions included the development of energy, sustainability and soft-landing strategies for a series of capital projects including the award-winning New Student Centre which opened in 2019 and achieved an Outstanding BREEAM rating; two new biomedical facilities, and the refurbishment of Wates House, which is home to the Bartlett School of Architecture. We secured planning applications and embedded sustainable design within the delivery of these projects. 
Most recently we developed and embedded the sustainability strategy and brief for the new Institute of Neurology & Dementia Research Institute (DRI) which is due to be completed in 2024. This development will create a pioneering new facility for world-leading translational research, and be home to UCL's Institute of Neurology, the UK DRI's headquarters and UCLH clinical and research spaces.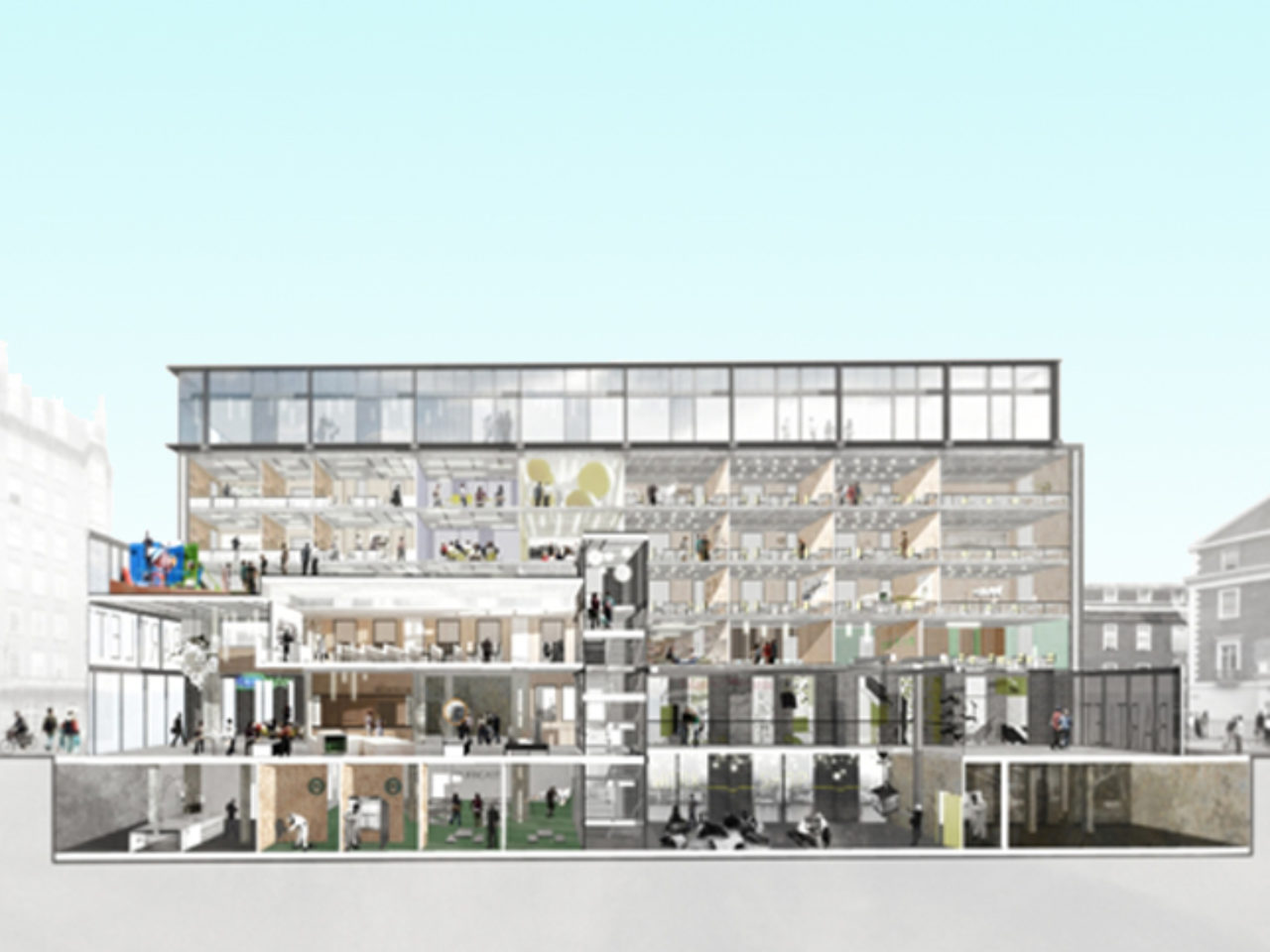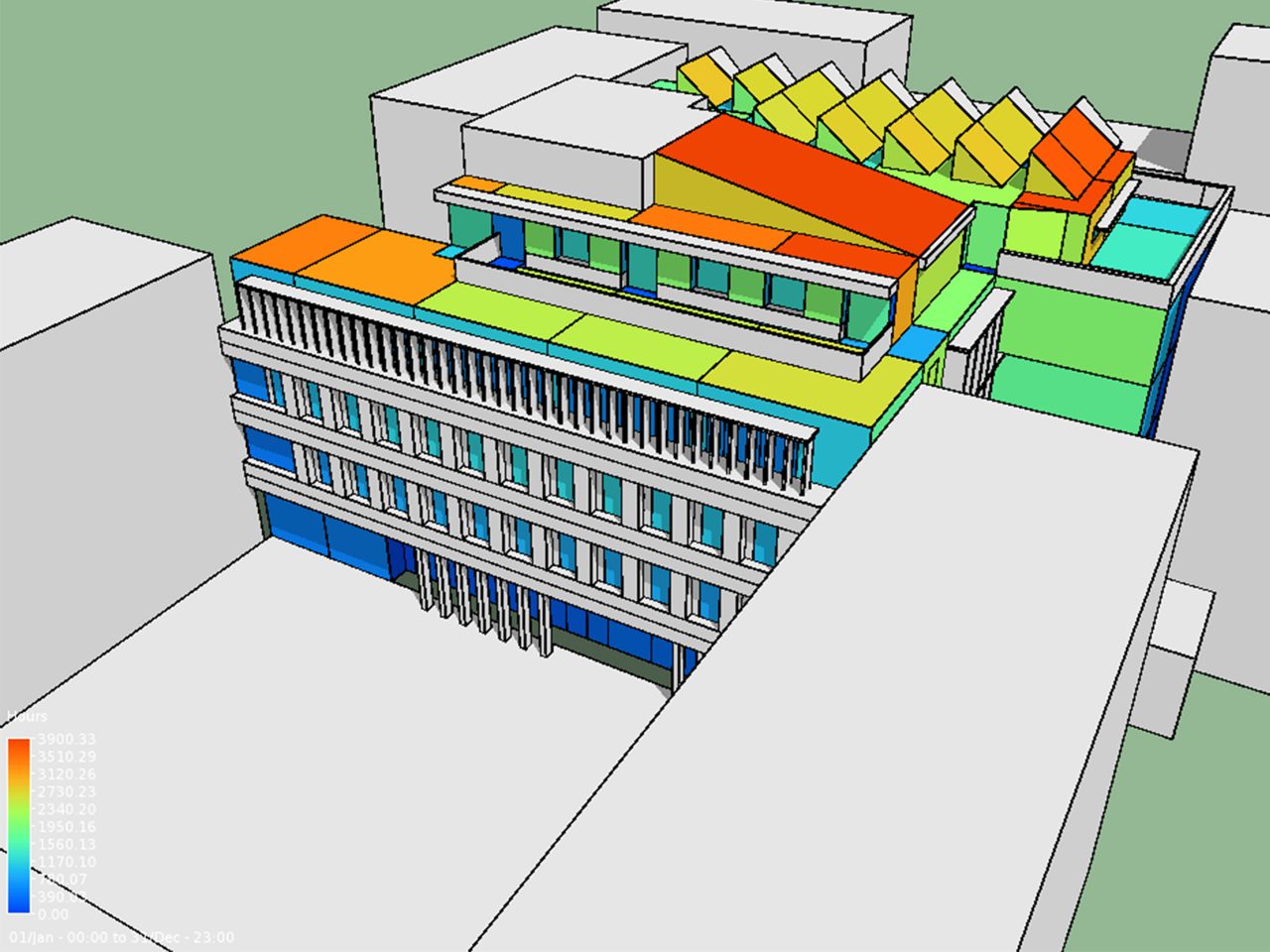 UCL Wates House
In common with many other 1960s buildings, UCL's Wates House – home to The Bartlett School of Architecture – was no longer fit for purpose. But by demonstrating the whole-life value and carbon benefit of retaining the original concrete frame, Expedition was able to avert demolition and assist architect Hawkins/Brown in giving the structure a new lease of life.   
By eliminating the need to knock down and rebuild the structure, we minimised the embodied impact of the project and provided significant cost and programme savings. The retained thermal mass was used to complement the passive heating and cooling strategy. 
Future adaptability and flexibility was a key client requirement, so we developed a robust mixed-mode environmental strategy that adapts to the season, reducing the building's reliance on active heating and cooling.  
Solar panels on the roof provide renewable electricity and the building is also connected into UCL's district heat network, which generates energy from a combined heat and power plant. The green roof increases biodiversity and reduces surface water runoff. 
We also led the design team through BREEAM accreditation, taking a pragmatic rather than a 'tick box' approach, and using whole-life cost and carbon analysis to inform strategies. The project was rated BREEAM Excellent for its design stage assessment.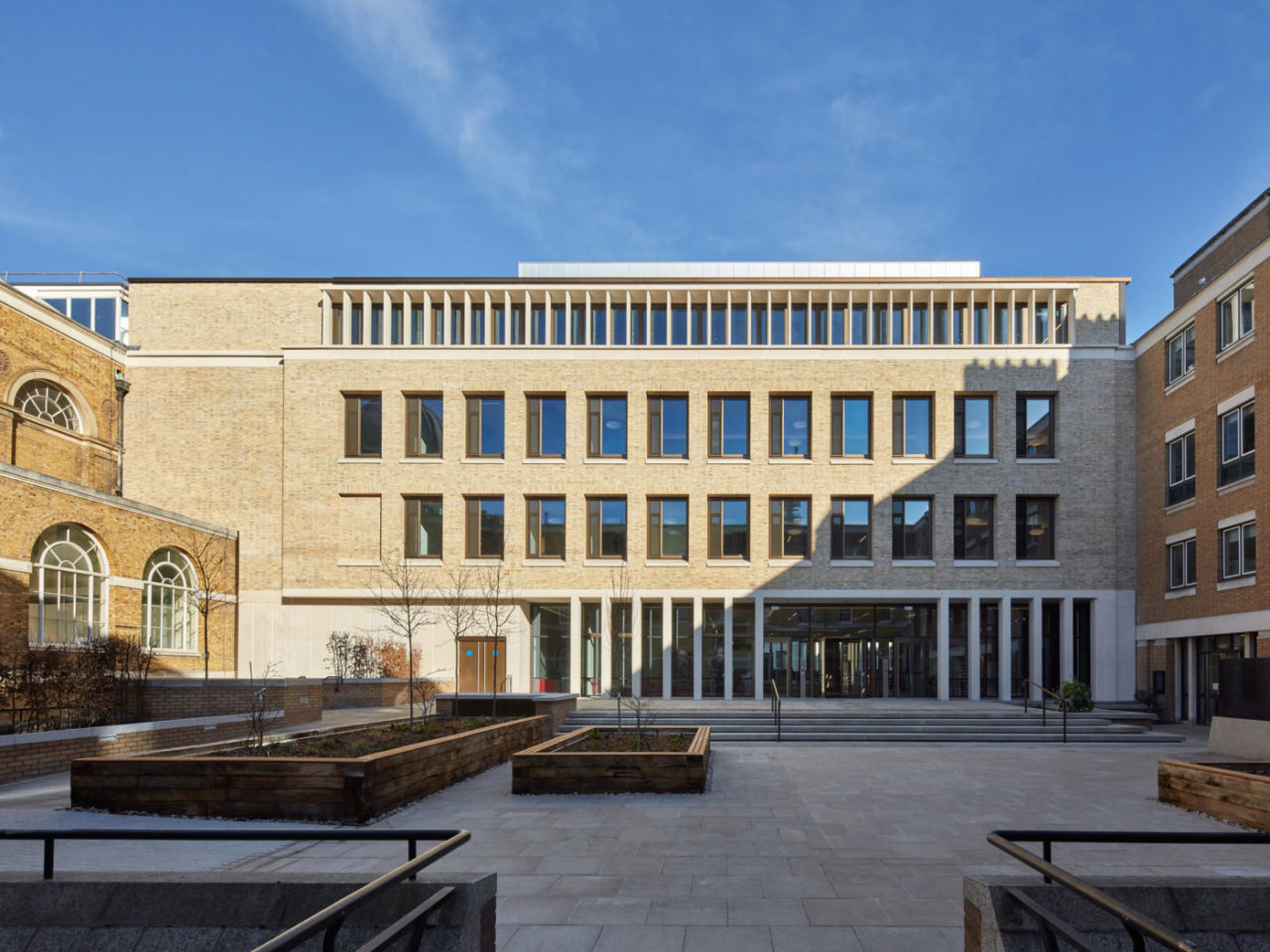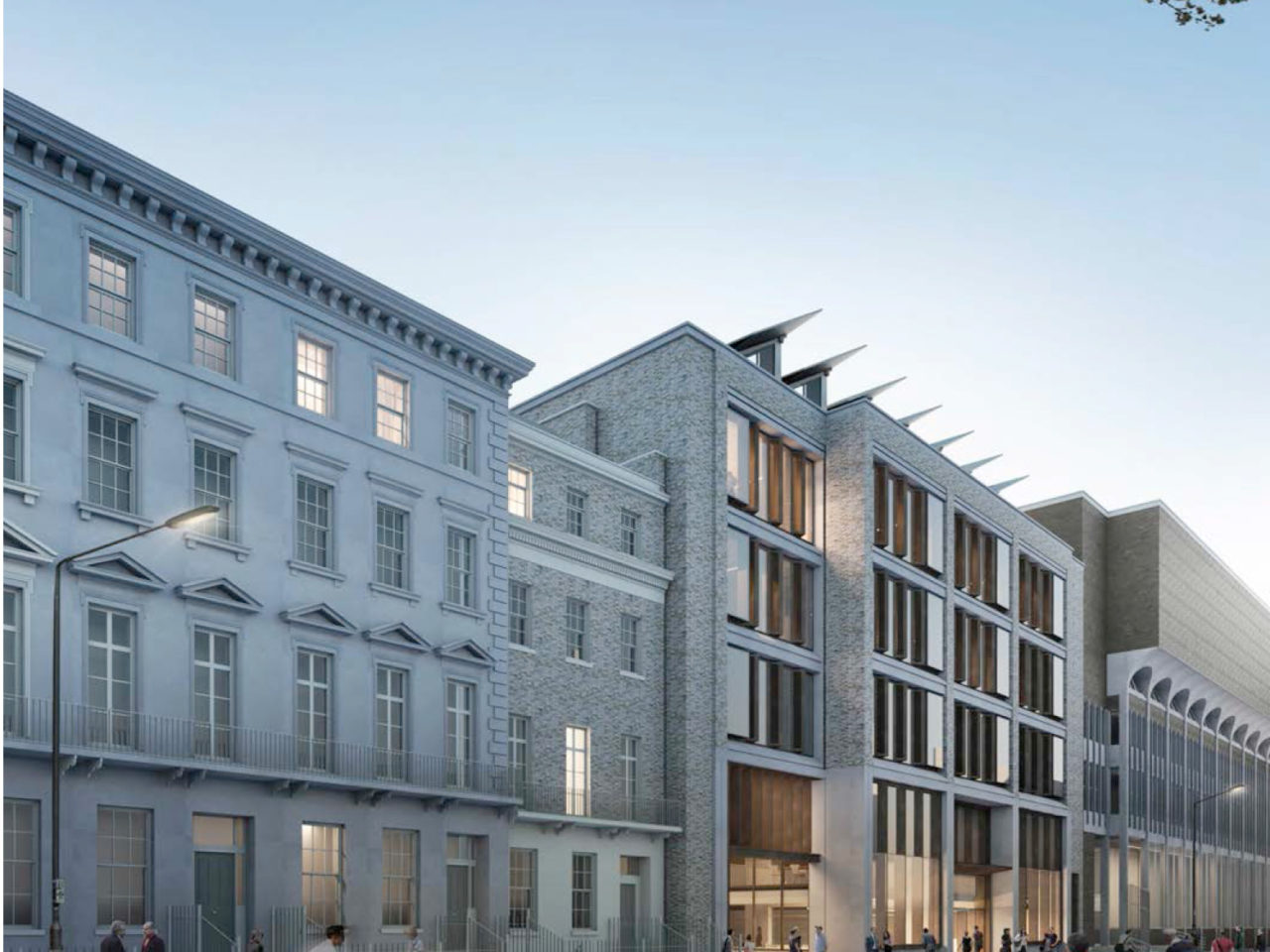 UCL New Student Centre
As a flagship development in the heart of UCL's prestigious Bloomsbury campus, the New Student Centre provides a study, support and well-being centre for students; since its completion in 2019 it has won a host of awards and achieved an Outstanding BREEAM rating, being among only about 100 buildings in the world to do so. It is constructed from durable, high quality materials, with internal spaces designed so they can be reconfigured to meet future use demands. 
This flexibility was a key consideration in the design process; the team had to develop a building that can be adapted to a range of different needs, while at the same time minimising resource consumption.  
Expedition worked with Nicholas Hare Architects to consider how technology and the future of education might influence the layout of the building. We led discussions on how to achieve sustainability in different aspects of the project, including operational and embodied energy, water conservation, healthy material choices, recycling, building performance and adaptability. 
By engaging with the client and design team early on, defining a shared sustainability vision, and using frameworks like BREEAM in a productive way, we were able to add real value to the project and cost-effectively achieve high levels of sustainability and energy performance. 
Early collaboration with the architect and engineers led to cooling pipework being integrated into the underside of concrete floor slabs, creating efficient space cooling while saving internal space. Passive and low energy sources of cooling complement this strategy, helping to achieve a 35% carbon reduction against Part L 2013. 
The project received a BREEAM Outstanding rating for its design stage assessment, representing best practice in sustainable design and construction, and taking the building performance well beyond regulatory minimum standards. 
Part of the success of this project was down to the fact that we worked with the client and design team from the outset to develop and frame sustainability aspirations for the building, and set clear targets for the project. We also engaged with the supply chain to manage risk and bring forward appropriate technology. 
Expedition was a framework supplier to UCL for four years, and we continued to use their services... a testament to their ability to deliver and exceed client expectations. They listened to our particular requirements and successfully delivered multiple projects – often simultaneously - to high quality and agreed programme deadlines.
Richard Jackson
Director University College London
Key People
Daniel Raymond

Associate Director

Judith Sykes

Senior Director

Carrie Behar

Head of Sustainability
Daniel Raymond

Associate Director

Judith Sykes

Senior Director

Carrie Behar

Head of Sustainability