64 Old Church St
Chelsea, London, UK
An extension to a rare modernist residence in the heart of Chelsea had to be designed to be fully reversible to allow removal in the future. We addressed this by creating a modular solution that could be assembled quickly and erected with the minimum of disturbance to neighbours, while also retaining the spirit and character of its host building.
Planning permission for an extension to this listed building in London came with a key condition; that the works could only remain in place for the tenure of the current occupier. To address this requirement, Expedition worked with architect Apt and specialist fabrication company Weber Industries to design and build a modular structure for easy erection and future removal.
The Grade II* listed building was designed by Erich Mendelsohn and Serge Chermayeff in 1936 and has been a private home for the family of its current owner for more than 40 years.
Over this time, it was adapted to suit the changing circumstances of its occupants through a series of adjustments to the internal configuration. A conservatory designed by Sir Norman Foster & Partners was added to the south end of the building in 1992.
The latest prefabricated extension, a modest footprint of 4m by 10m, is located above the existing garage at the north end of the building and provides self-contained living accommodation. Its design complements the existing building by following the tripartite vertical division and proportions of the glazing, whilst maintaining the asymmetry and clear segregation between old and new. The structural design enabled it to be brought to site in three separate pieces connected once in position, making it easier and quicker to lift into place.
We were responsible for the full design of the steel modules and the supporting steel chassis, including working with Weber Industries on the fabrication detailing of the steelwork and construction methodology checks. Connections had to be fully sealed within 24 hours of the structure being assembled, to make it watertight.
The extension was fabricated in Weber's yard in Southeast London over the autumn and winter season before it was brought to the house and lifted into place during an eight-hour road closure in March 2020.
Image gallery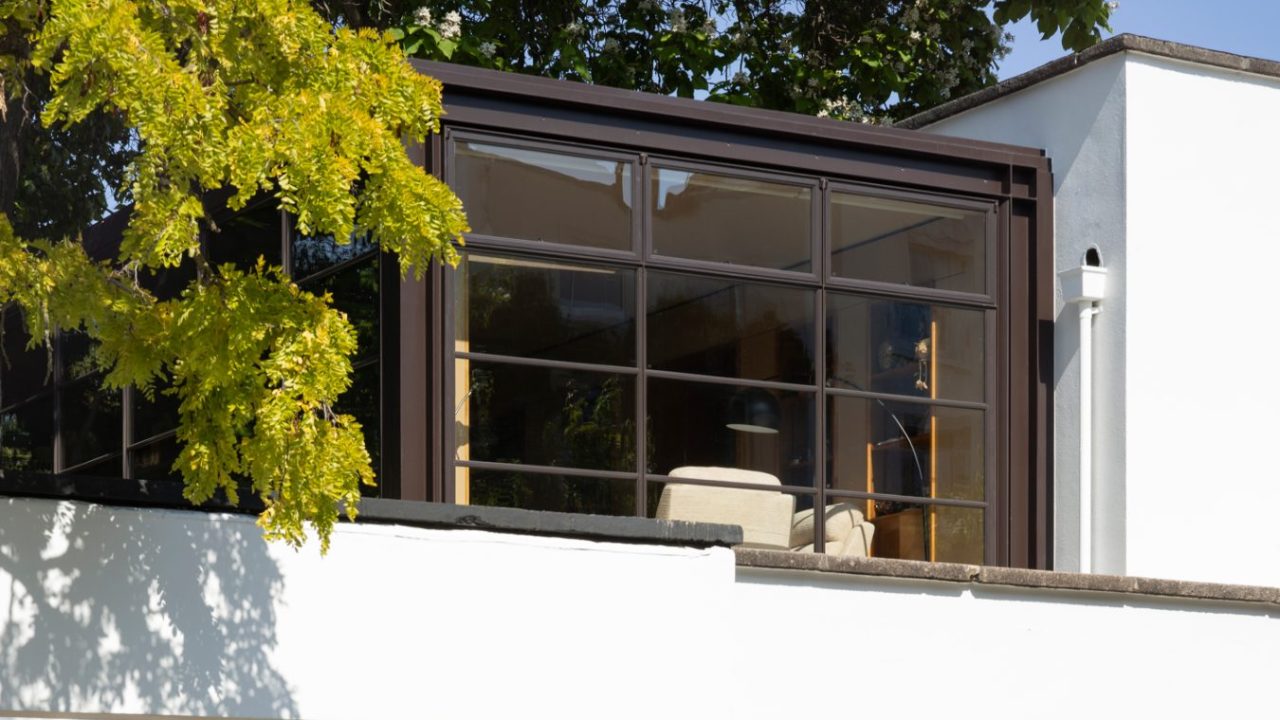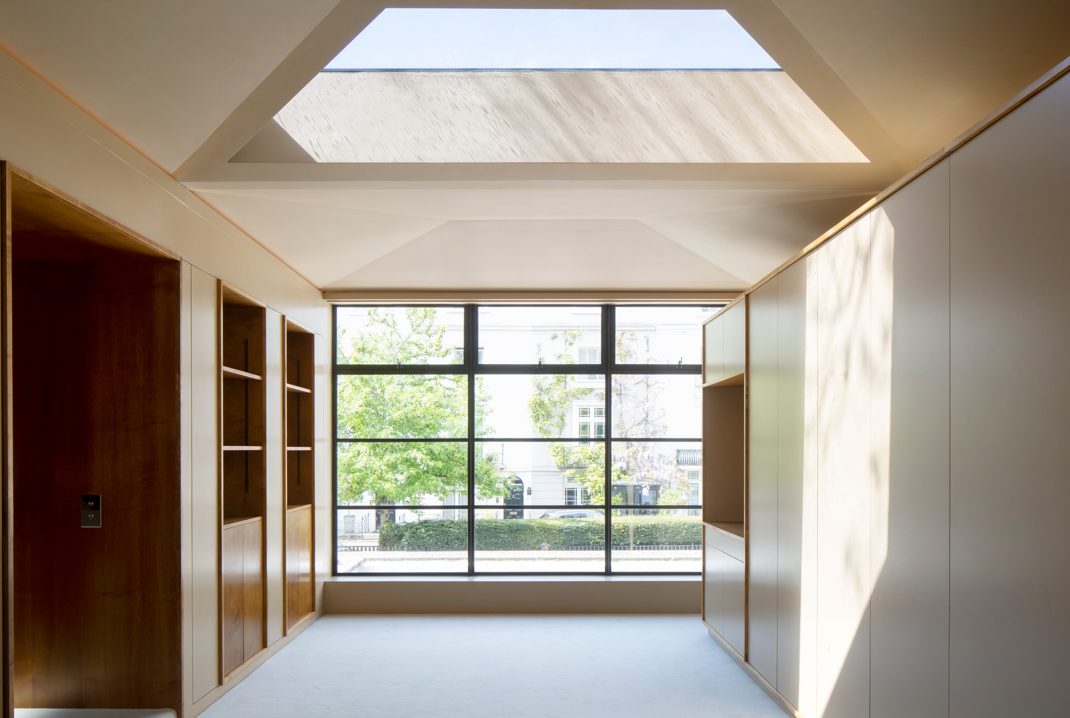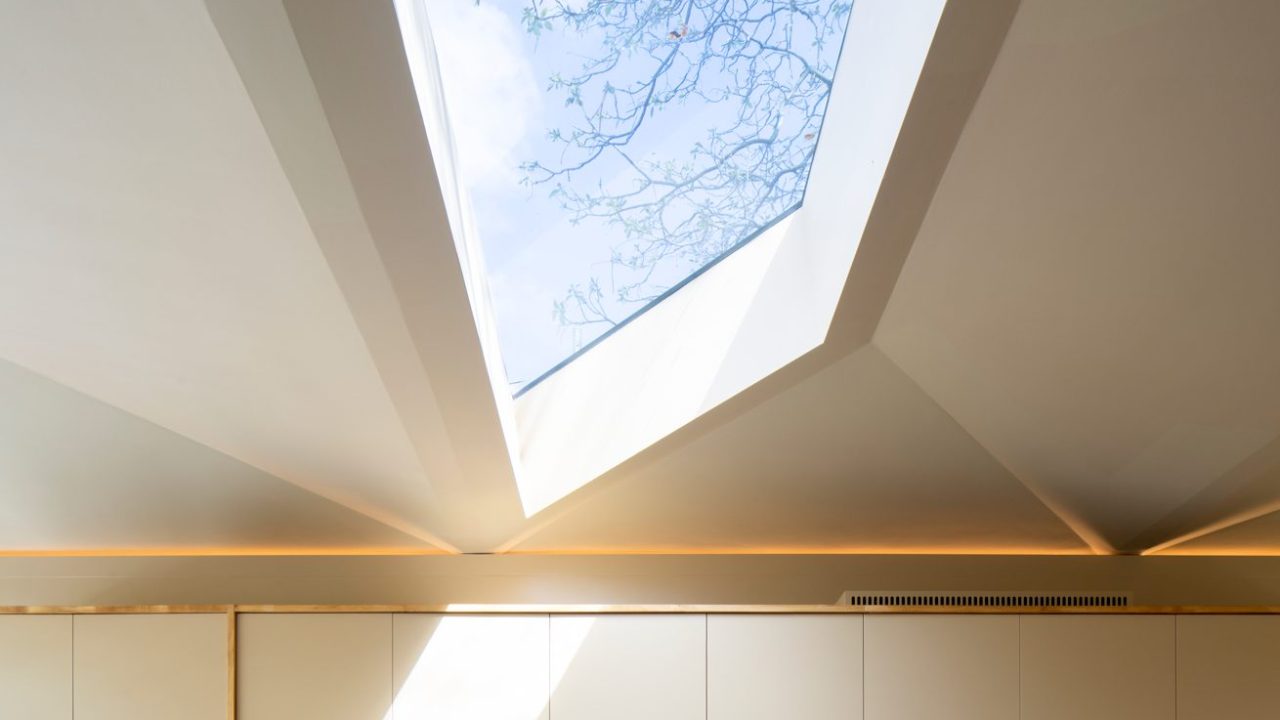 Key People
Alessandro Maccioni

Associate Director

Clement Thirion

Associate Director