Claremont Primary School
Brent Cross, London, UK
As part of its large-scale proposals to create a new neighbourhood in north London, developer Argent Related plans to expand and rebuild Claremont Primary School. Expedition was commissioned to provide structural and civil engineering consultancy for the project, working with David Morley Architects to develop a low-carbon solution that uses cross-laminated timber in a cost-efficient design.
The scheme, which is part of the Brent Cross Town development, encompasses full demolition and reconstruction of the primary school. The new facility will increase capacity from two forms to three, and is designed so that construction can be carried out while maintaining operation of the school.
The new school will have capacity for up to 630 pupils, with 40 nursery places or up to 80 part-time places. It will also feature an Additional Resource Provision for 24 children with autistic spectrum disorder, and permanent sports facilities on site. This and the new theatre space/hall and meeting rooms will be made available to the community outside of school hours.
We proposed a cross-laminated timber structure that would support rapid site construction, have low embodied carbon and would provide a pleasant internal environment for teaching and learning, promoting wellbeing of students and staff.
Our challenge was to balance this against the budgetary constraints of the scheme, and we did so by designing a solution that uses standardised and repetitive layouts, making it economical and quick to build, while also maintaining architectural interest.
A great deal of effort went into developing elevations that maximise daylight within the schoolrooms, providing upstand edge beams so that window glass extends to the underside of the ceiling soffit. The use of external timber walls ensures structural performance as well as being an economic choice, and allowing large openings to be created for the windows.
The site topography is challenging as it has a steep incline with a 6m change of level from one side to the other. The existing buildings are cut into the slope in a stepped arrangement, which limits accessibility; we improved this through an extensive cut and fill exercise in the early stages of the scheme, to try and minimise the amount of imported material that is required while balancing accessible and integrating with external infrastructure.
Image gallery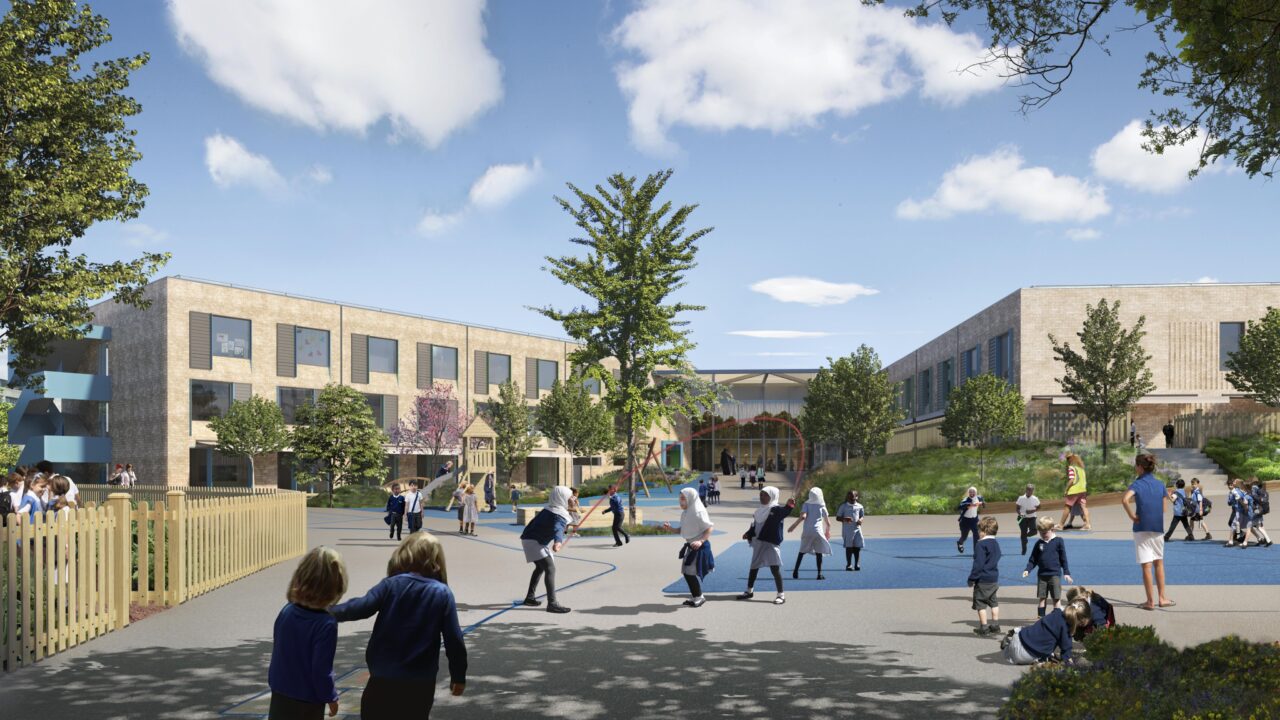 Key People
Alessandro Maccioni

Associate Director

Chris Wise

Senior Director

Fiona Wyatt

Associate Director