Low Carbon Common Elements Study
UK wide
Building on findings from the i3P Zero Carbon World Tiger Team discovery phase, we worked with representatives from across the construction industry to identify and prioritise common elements that can be targeted for accelerated decarbonisation as part of a collaborative effort to reduce the sector's carbon footprint.
The second part of Expedition's work with i3P was a high-level study focussed on defining and agreeing priorities to address the challenges inherent in decarbonising elements that are used across many sectors. Often these elements – such as piles, pipes or fenceposts – are small and the  cost of research into how they might be decarbonised is beyond the means of the supply chain companies that produce them.  
But with cross-industry collaboration, finding ways to reduce embodied carbon on small elements has the potential to immediately and significantly impact carbon counts on all construction projects.  
The key aim of our project was to identify the type of elements that might be suitable for this approach, and then to prioritise them in terms of effort and value; establishing the 'do it now' elements for which decarbonisation would deliver the highest benefit for the lowest effort.  
The four-stage process began with a desk-top study, followed by interviews with key client stakeholders, a survey to validate initial findings, and a cross-industry workshop to identify the challenges and ways to overcome them, prioritise categories of elements, and define the key outputs of the project.  
A total of 23 organisations took part in the workshop, ranging from key industry clients to supply chain companies. The process sought their insights into current decarbonisation activities across the common element categories, the value versus effort prioritisation of these categories, the challenges and opportunities across those categories identified as high priority, and identification of priority actions. 
The action plan sets out five key workstreams, with three key enabler actions to be carried out first. These include a pilot study for one product-sized common element across two or more client members; collation of data about existing decarbonisation efforts on common elements, and an in-depth study to assess the aggregated pipeline and demand of common elements across i3P client members. 
Image gallery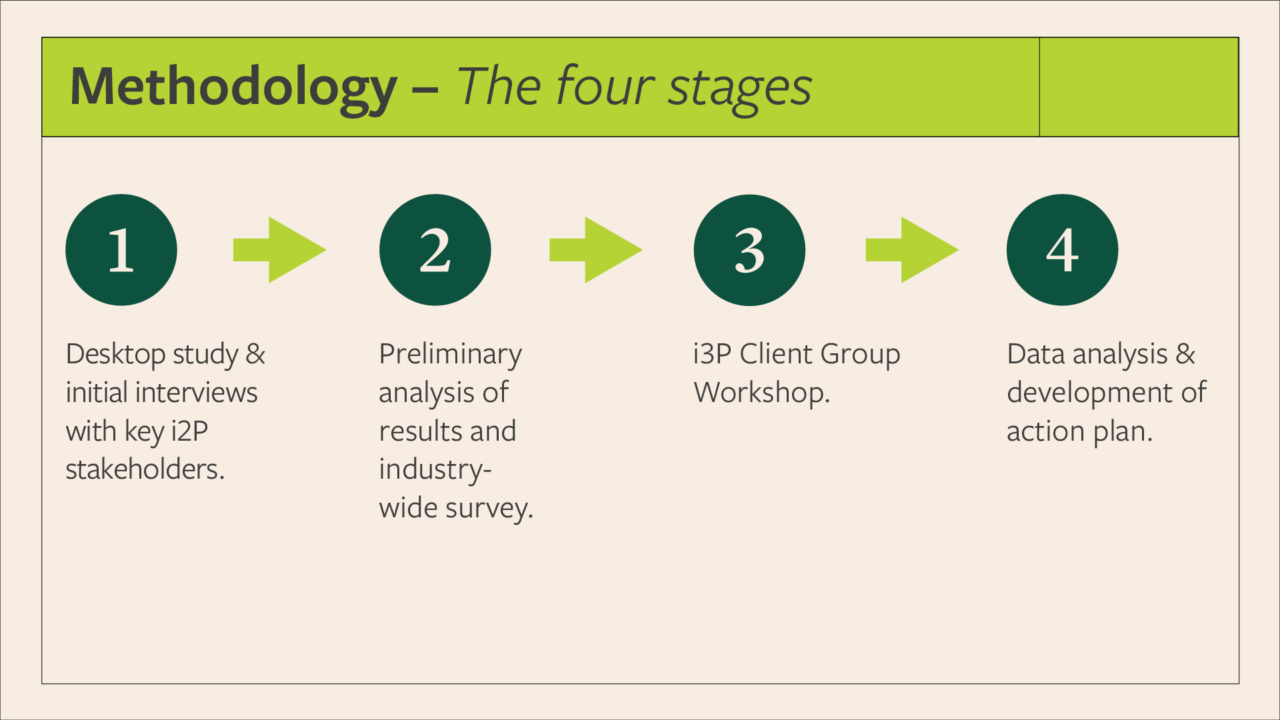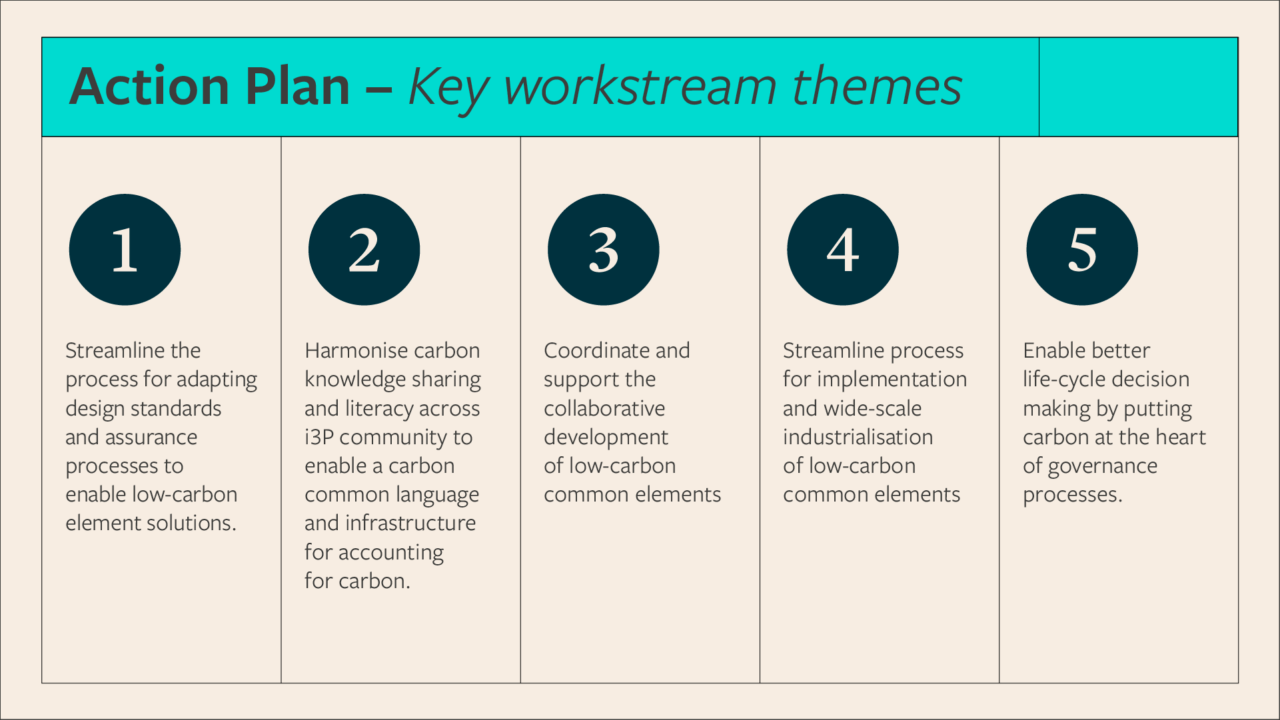 For i3P it is important to support projects which can help our Client Group have a high carbon-reduction impact in their projects. Expedition have provided a thorough analysis to underpin their findings which will be key inputs as clients address the overarching issues of decarbonisation and highlighted the need for cross-industry collaboration to accelerate the process.
Nick Sumption
External Consultant, i3P
Key People
Ian Small

Lead Innovation Consultant

Oana Sala

Senior Innovation Engineer
Ian Small

Lead Innovation Consultant

Oana Sala

Senior Innovation Engineer