The Den
Manchester, UK
Expedition brought expertise in lightweight, adaptable structural solutions to this outreach project for the Royal Exchange Theatre in Manchester. The scheme sought to create a travelling performance space that could be built by volunteers in order to bring theatre into the heart of the local community in a flexible and cost-effective way.
Working with architect Haworth Tomkins and specialist fabricator Xylotek we designed and built The Den, a pop-up theatre space that can be easily transported, built and dismantled by the royal exchange.  
The lightweight structure enables the Royal Exchange to stage Local Exchange festivals in venues around Greater Manchester, bringing theatre to communities that do not have easy access to it, and offering front of house training courses to unemployed people to help them develop confidence, communication and work skills. 
The brief called for an environmentally sustainable solution that could be used in a range of different venues over its ten-year design life. Expedition's expertise in structural engineering enabled the creation of a highly efficient, demountable structure that can be assembled in three different sizes to suit the setting. At its largest it has a diameter of 15m and a height of 5m, with space for an audience of 180. The circular wooden frame has a dome-shaped roof, over which canvas covers are draped to create an enclosed performance space.  
Assembly of the roof takes place at ground level and it is raised into position using a series of bespoke winches and brackets around the outside. These can be operated by volunteers, who are encouraged to sing to keep time and ensure movements are coordinated. 
The modular structure relies on strong and lightweight glue-laminated larch components to create the frame, braced with synthetic hemp rope. It does not need any foundations, and individual elements can be handled without the need for special equipment. The ring beam is designed to support stage lighting and sound equipment for the performances. Expedition created a digital 3D model for the scheme, from which Xylotek exported fabrication drawings directly, without the need for a set of detailed drawings. 
The Den was inaugurated in 2019 at the civic hall in Stalybridge, after which it was dismantled and relocated to Spinners Mill in Leigh.
Image gallery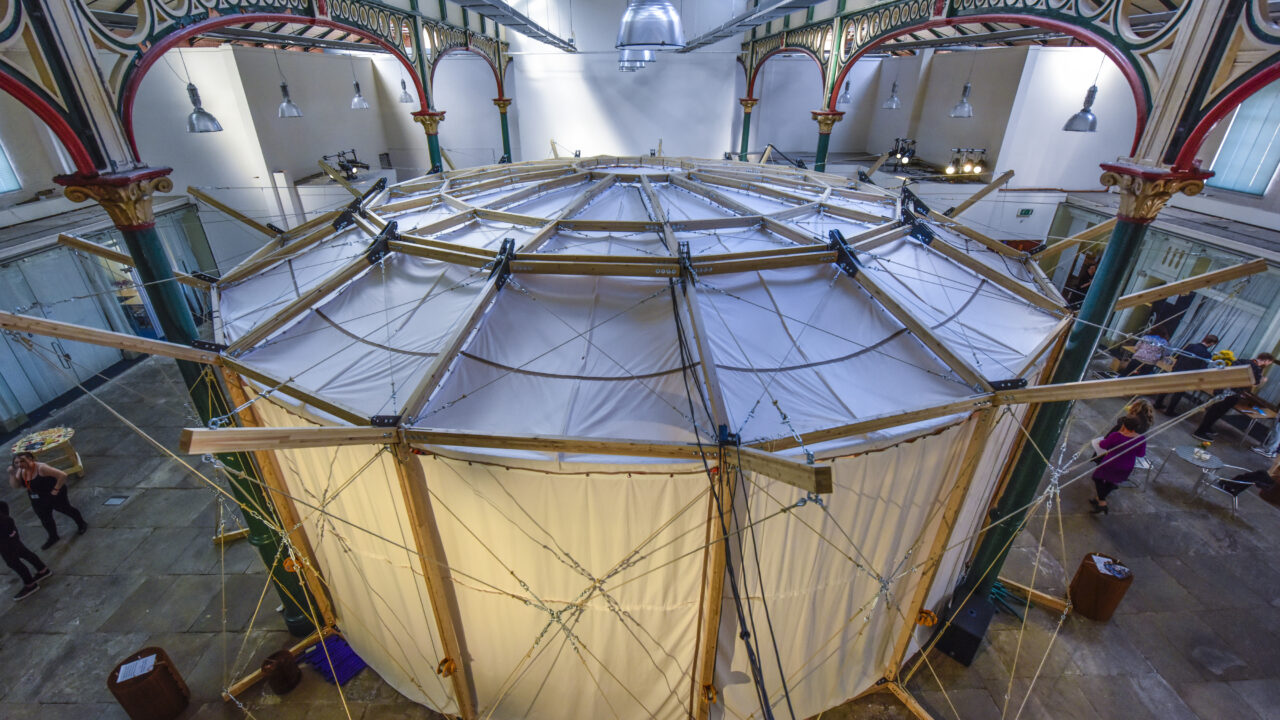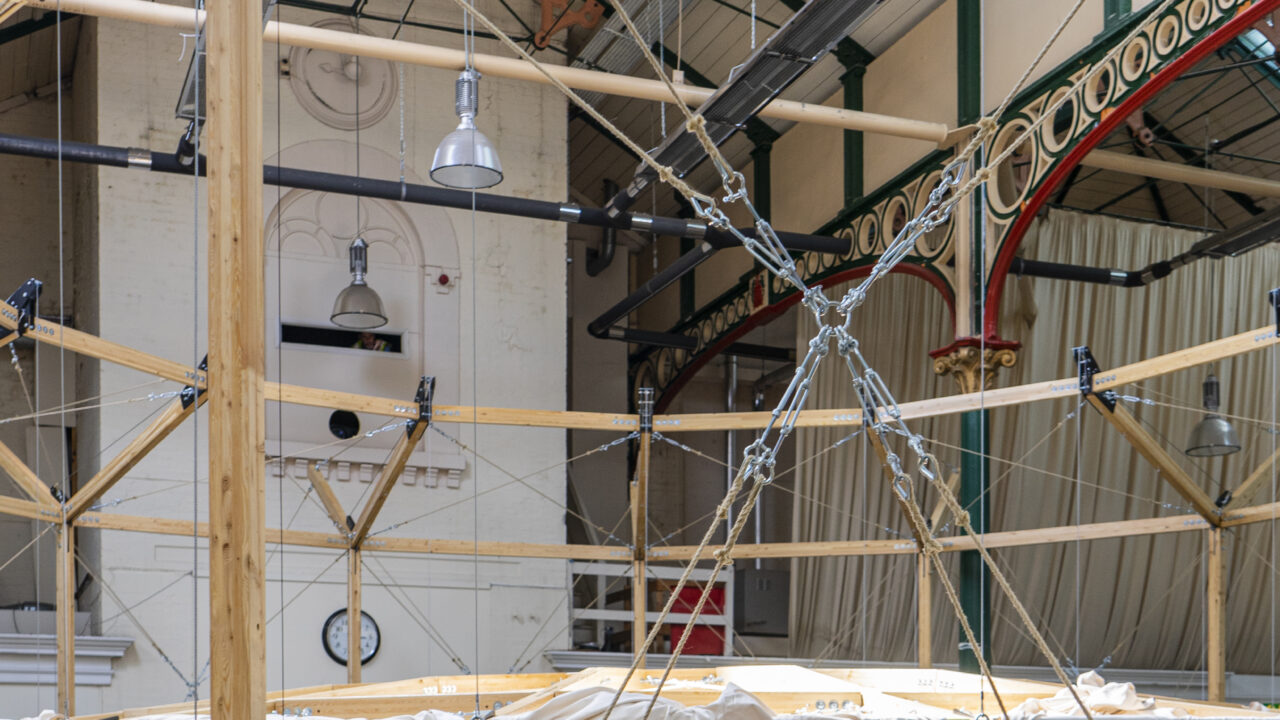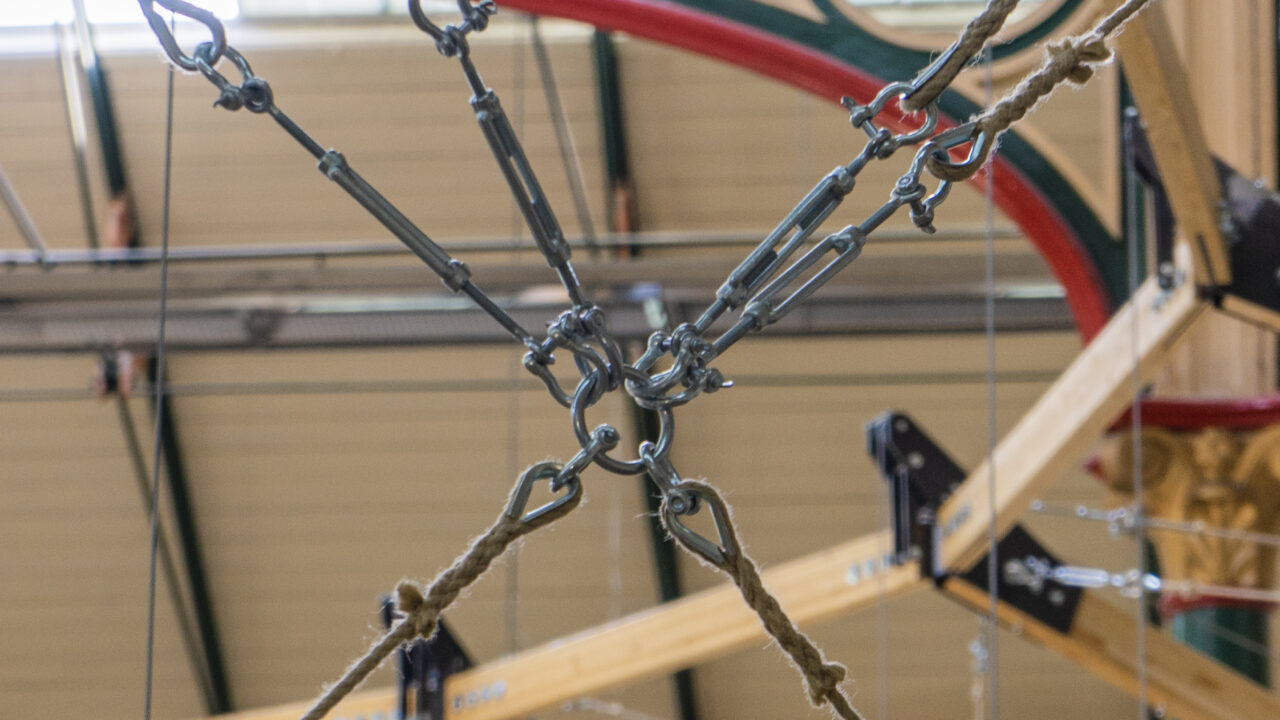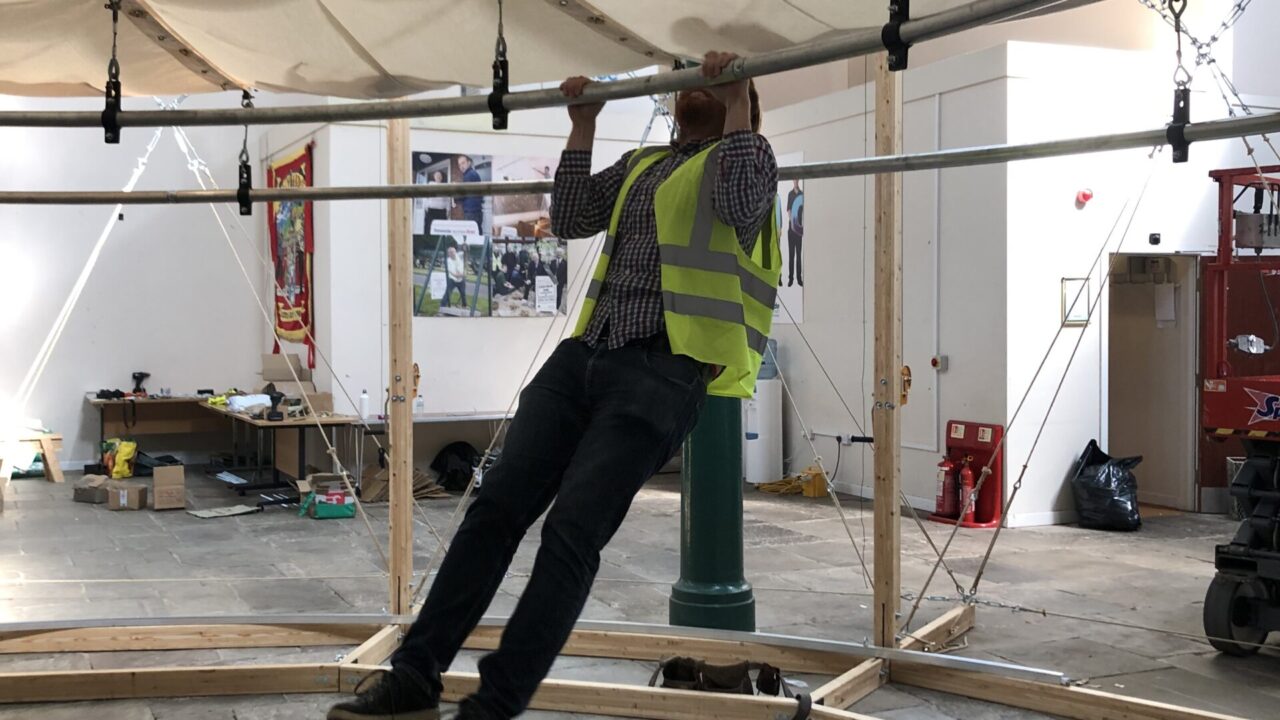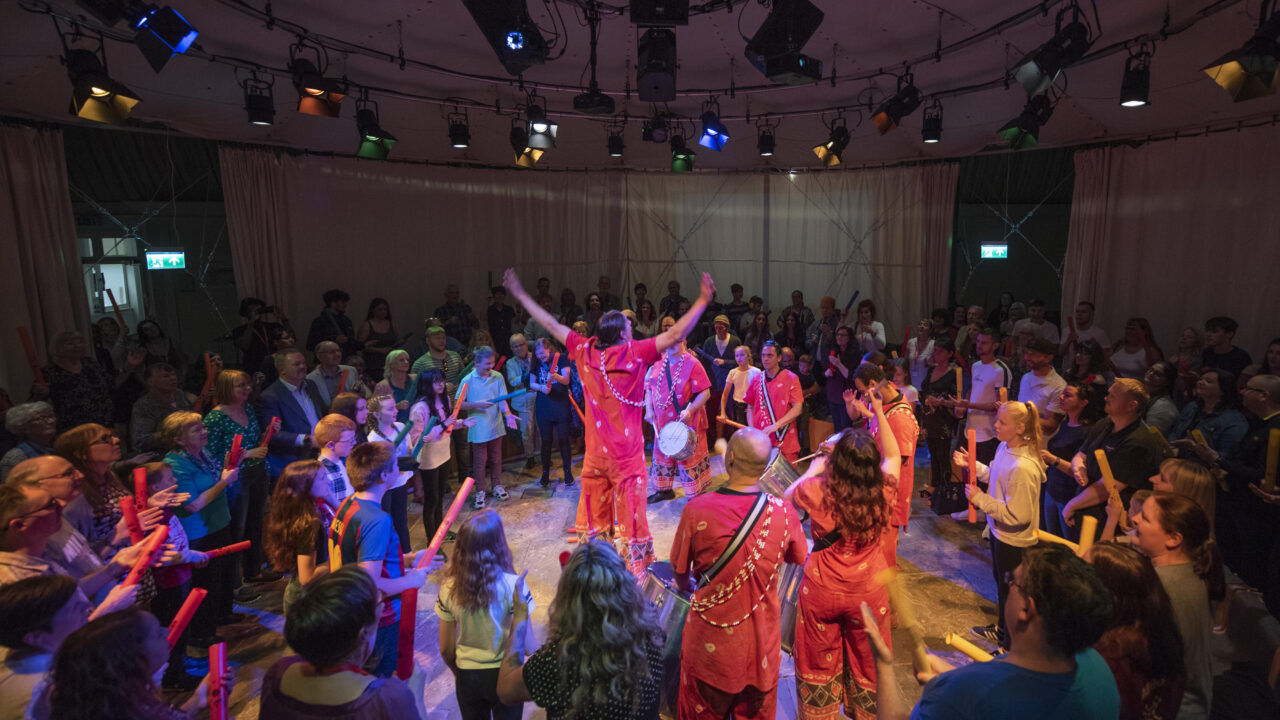 Key People
Chris Wise

Senior Director