Albert Island Royal Docks
London, UK
Finding the balance between the need for robust and future-proofed flood defences, the vision of an attractive and human-scale riverside development and enhancing biodiversity along the River Thames corridor was key to unlocking the potential of this docklands site in the east of London. Redevelopment of Albert Island will create 1,000 new jobs and a much-needed shipyard facility to service the vessels that ply the River Thames.
Image gallery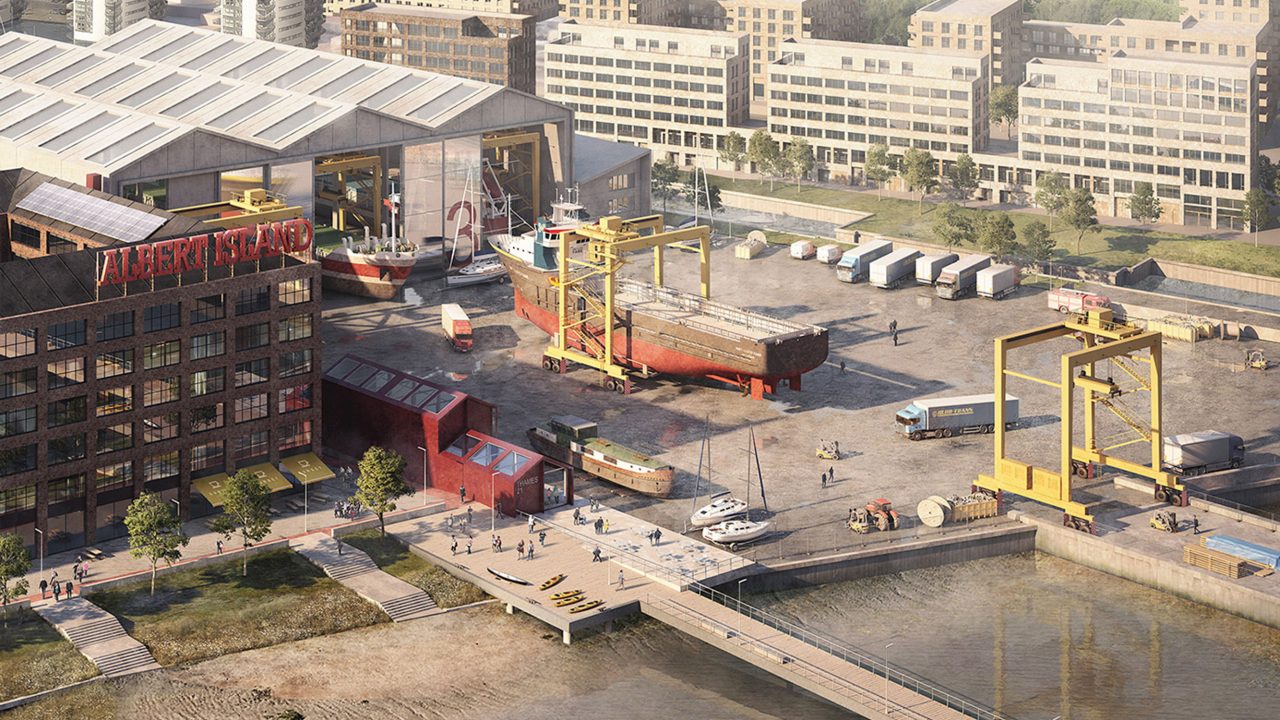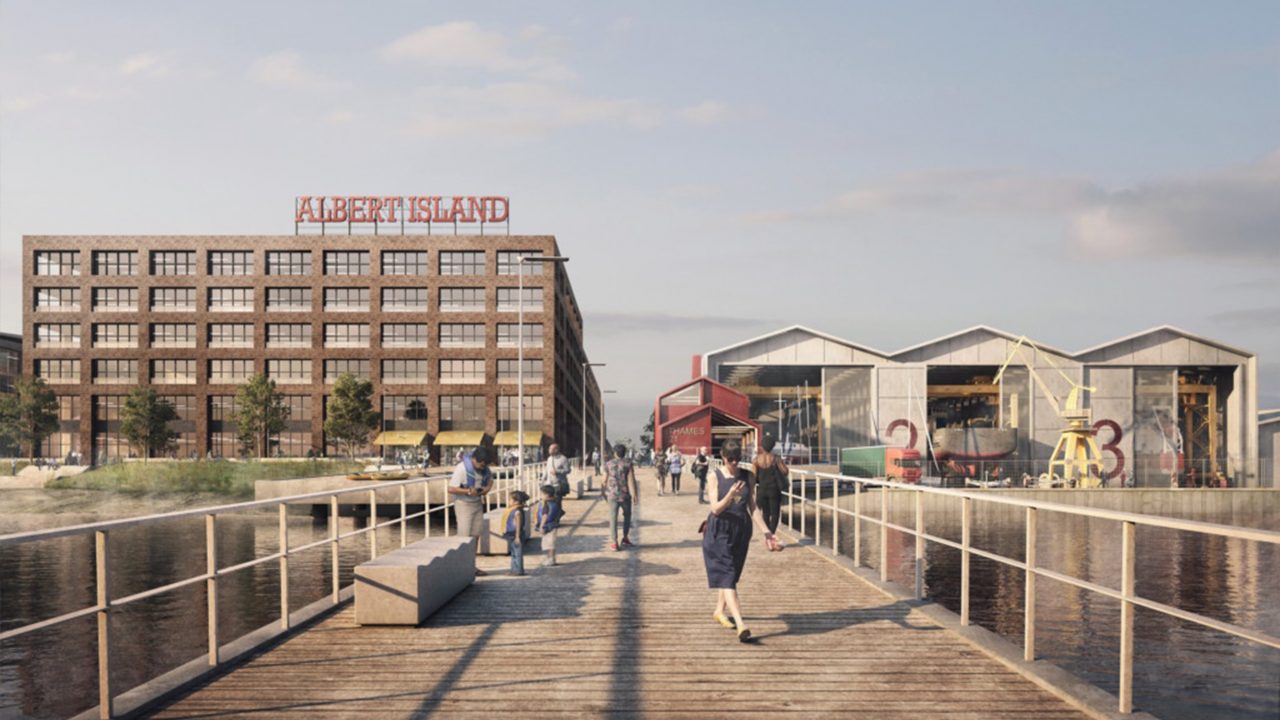 We worked with the Greater London Authority and London & Regional to support feasibility studies and develop initial proposals for this complex site.  We subsequently developed the design for the sustainable urban drainage infrastructure, tidal flood defences and river foreshore enhancements with a particular focus on climate resilience, biodiversity and creating a welcoming waterfront. Regeneration of the land is constrained not only by its riverside setting, but also its location at the end of the runway for London City Airport.  
 The resulting masterplan, which was granted planning permission in March 2021, proposes a well-connected, sustainable employment hub with more than 1,000 new jobs across 70,000m2 of floorspace. The aspiration is to create an integrated neighbourhood, open and permeable to the public, with good cycling and walking links, an enhanced riverfront and high-quality public realm. 
 Expedition worked closely with the different stakeholders, including the Environment Agency to achieve their requirements, some of which brought significant technical challenges. The design of the flood defences was particularly challenging; as well as being climate-resilient, it had to successfully resolve the site's relationship with the river, protect and enhance its ecology, and facilitate use of the river.     
 Another consideration in the river edge planning was the inclusion of a new shipyard that will provide the city's operators with local access to boat maintenance facilities. This strategic piece of infrastructure is particularly crucial to support the continued use of the River Thames for tourism, transport and industry. 
Image credit: Haworth Tompkins
Renders courtesy of London and Regional Properties
Expedition have played a critical role in securing planning approval and unlocking complex flood defence issues, bringing a holistic approach to long term flood protection, ecology of the Thames Estuary and sustainable water management.
London + Regional
Development Director
Key People