Infinity Bridge
Stockton-on-Tees, UK
As a landmark for the town of Stockton-on-Tees, the Infinity Bridge showcases design at its most efficient, creating a lean, elegant and slender structure that is built to last 120 years. The asymmetric form of the pedestrian crossing was the perfect solution to the constraints of the site, where river traffic prevented the use of a central support.
The commission to design a landmark footbridge over the River Tees as part of a regeneration effort in the town in the north-east of England was won by Expedition in an open competition organised by the Royal Institute of British Architects and English Partnerships. The client wanted a dramatic structure that represented value for money; we had to strike the right balance between slenderness and rigidity, while still keeping within the budget.   
With a rowing course along one side of the river, there was no option for a central pier, leading us to choose this unique form – an asymmetrical double tied-arch with one arch twice the height and length of the other. It is extremely light for its 180 m length, and the curved, inverted 'saddle' between the two spans structurally reinforces the bridge, making it less prone to wobble, while maintaining the curvaceous aesthetics of its shape.  
Long-term maintenance of the footbridge was another key consideration for the design team, and its significant length is partly due to the use of access ramps rather than passenger lifts, which reduces the financial burden for the owner. Other design decisions such as the use of painted weathering steel to create the sealed box sections for the main arches were taken with this in mind.  
The 32 concrete deck units, measuring 7.5 m long but just 125 mm thick with 380 mm-deep edge beams, were each cast in a single piece on site by the contractor. Drainage channels and overflow spouts were included in each unit, with supports for fittings and handrails also in place – an early example of what would now be called Design for Manufacture and Assembly.  
The footbridge opened in May 2009, having been completed on time and within budget, and the same year won the first of many honours – the Institution of Structural Engineers' Supreme Award for Structural Engineering Excellence.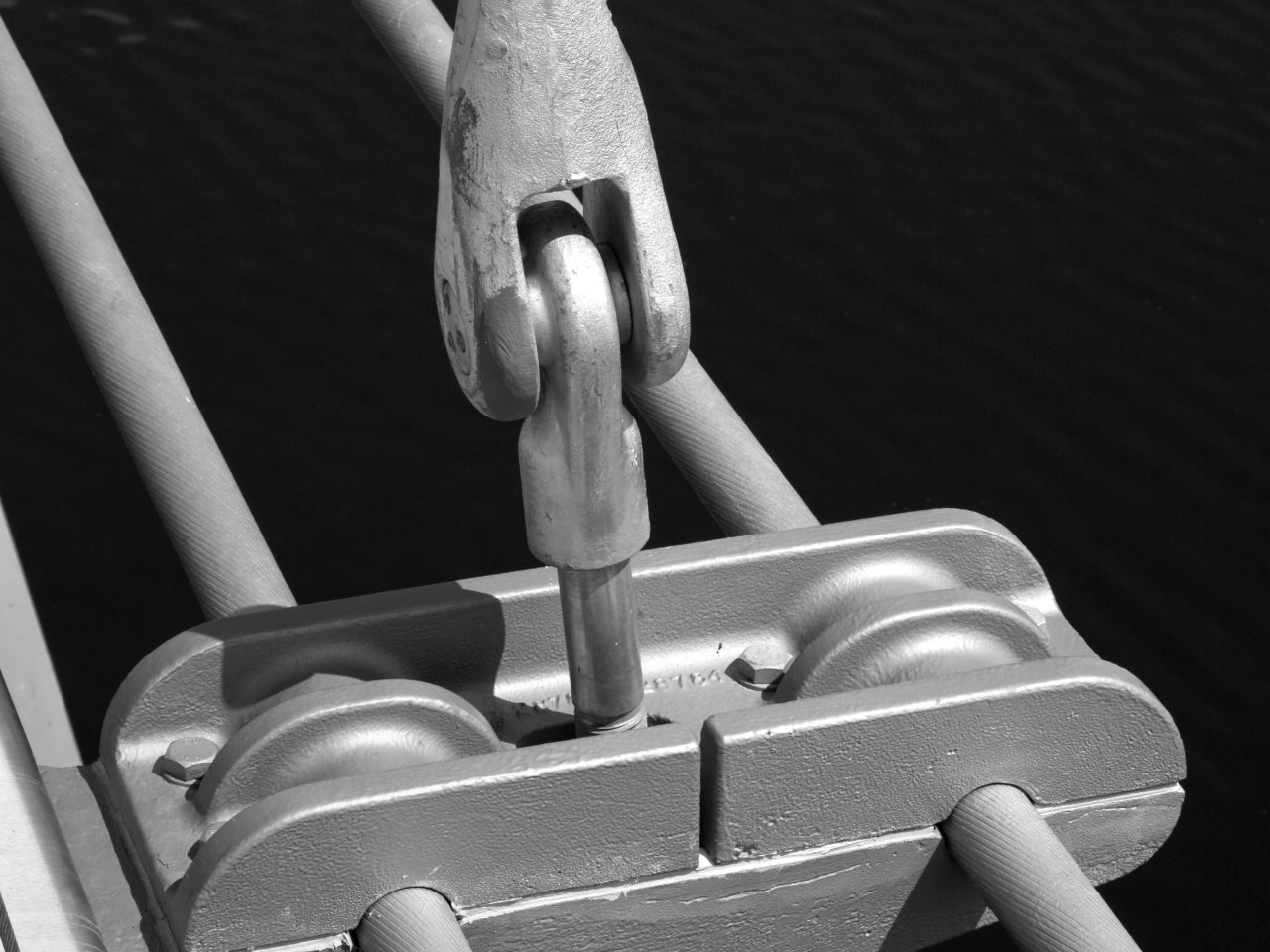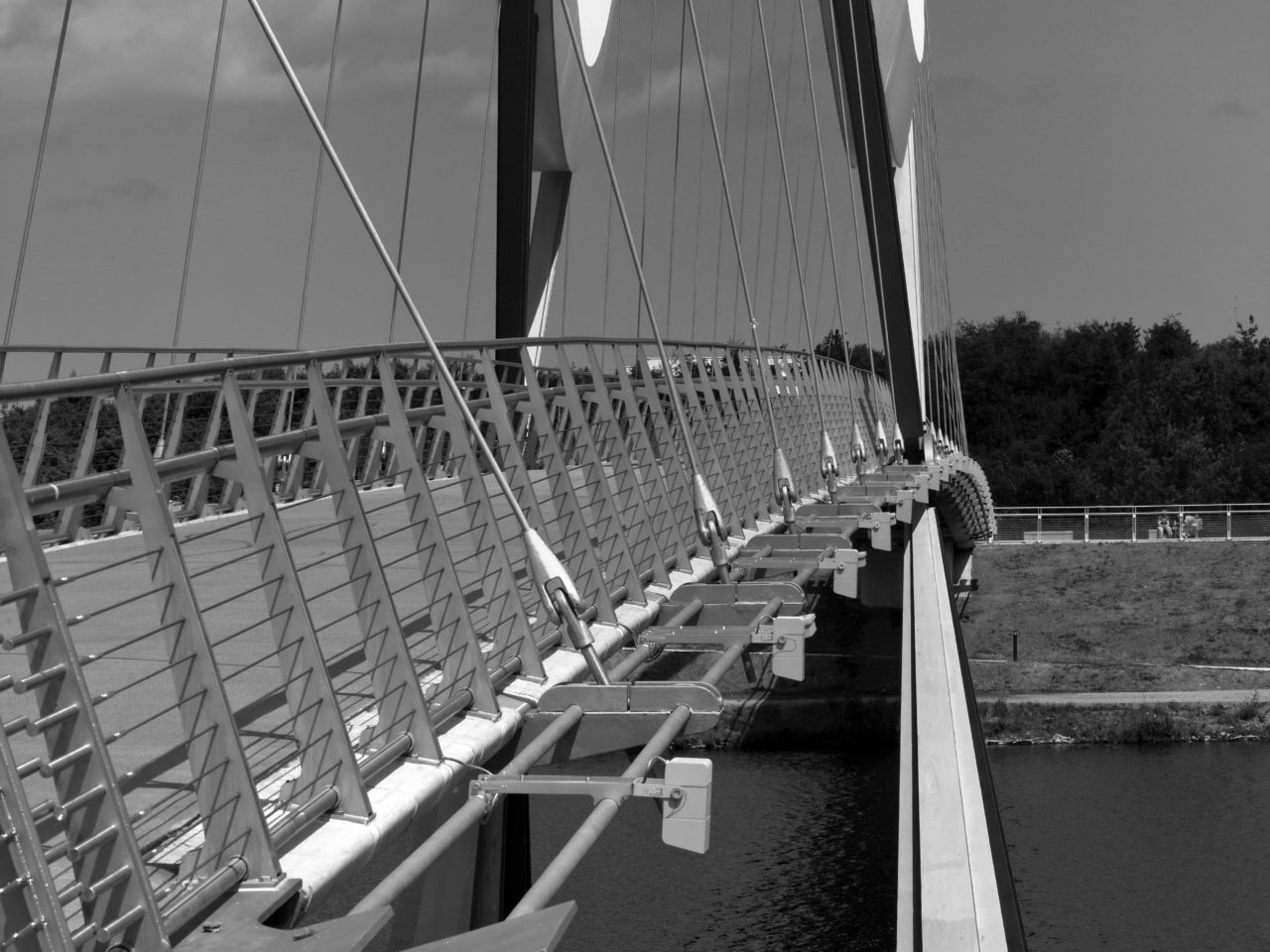 An inspirational project which fulfils the client's brief for a landmark to open up a development area. The elegant structure clearly describes the forces on it, and its simplicity belies the technical complexities... Attention to detail is evident throughout. This is steelwork at its most dramatic.
Judges' Comments
Steel Construction Design Award
Key People
Chris Wise

Senior Director

Ed McCann

Senior Director
Chris Wise

Senior Director

Ed McCann

Senior Director