WWF Living Planet Centre
Woking, UK
The creation of a new multi-purpose headquarters for conservation charity WWF-UK demanded an exemplary scheme with a clear vision, setting the highest standards in whole-life environmental credentials. We worked with architect Hopkins to deliver this award-winning building with its dramatic timber gridshell roof, showcasing lean, sustainable design and rated Outstanding by BREEAM.
With sustainability paramount and long-term flexibility of space also a key requirement, design of the Living Planet Centre building had to work hard to meet WWF-UK's aspirations and match the charity's brand values and budget.  
Expedition was appointed to provide civil and structural engineering services at an early stage of the project, working with Hopkins to establish the most efficient solution that would deliver the architectural vision, provide office and exhibition space that could be reconfigured if necessary, and contribute to the low-carbon ambitions for the building.  
Land donated by Woking Borough Council came with the proviso that the public car parking it accommodated was retained; options involving relocating the parking below ground were dismissed due to their implications for the carbon footprint of the scheme and long-term maintenance, hence the new building had to occupy the space above.   
The design is an elegant and rational response to the site constraints, with particular attention paid to creating standardised elements and making choices that improve environmental performance. Its two-storey reinforced concrete frame straddles the car park and the office space is enclosed by a timber diagrid roof with a dramatic span of almost 38m. The roof was manufactured in pieces off site, reducing assembly time and material wastage. 
Our contribution to the project's sustainability focussed on ensuring that the structural forms were as efficient as possible and followed lean design principles, considering thermal mass and aesthetics as well as structural strength. Specification of materials was also a factor; timber was an obvious choice for the roof, and all concrete has 50% of cement replaced by industrial by-product blast-furnace slag and 31% of locally-recycled concrete aggregates. Secondary finishes were eliminated by leaving the building structure exposed, which demanded careful detailing.  
To ensure the sustainability strategy was embedded right through the project, the specialist  consultant set a 'carbon budget' at tender stage, which was monitored alongside the conventional balance sheet and on which the contractor managed to considerably exceed expectations. 
Expedition designed a surface drainage system that attenuates runoff through planters and water gardens, creating new habitats and landscaping for the outdoor areas while at the same time treating surface water to a high standard before discharging it to the adjacent canal, a designated Site of Special Scientific Interest.   
The overall ambition was to break new ground in carbon emissions reduction and create an exemplar of low-carbon office design. Eight years after completion, its lasting performance as a remarkable workplace was acknowledged when it scooped the Test of Time 2021 award from the British Council for Offices.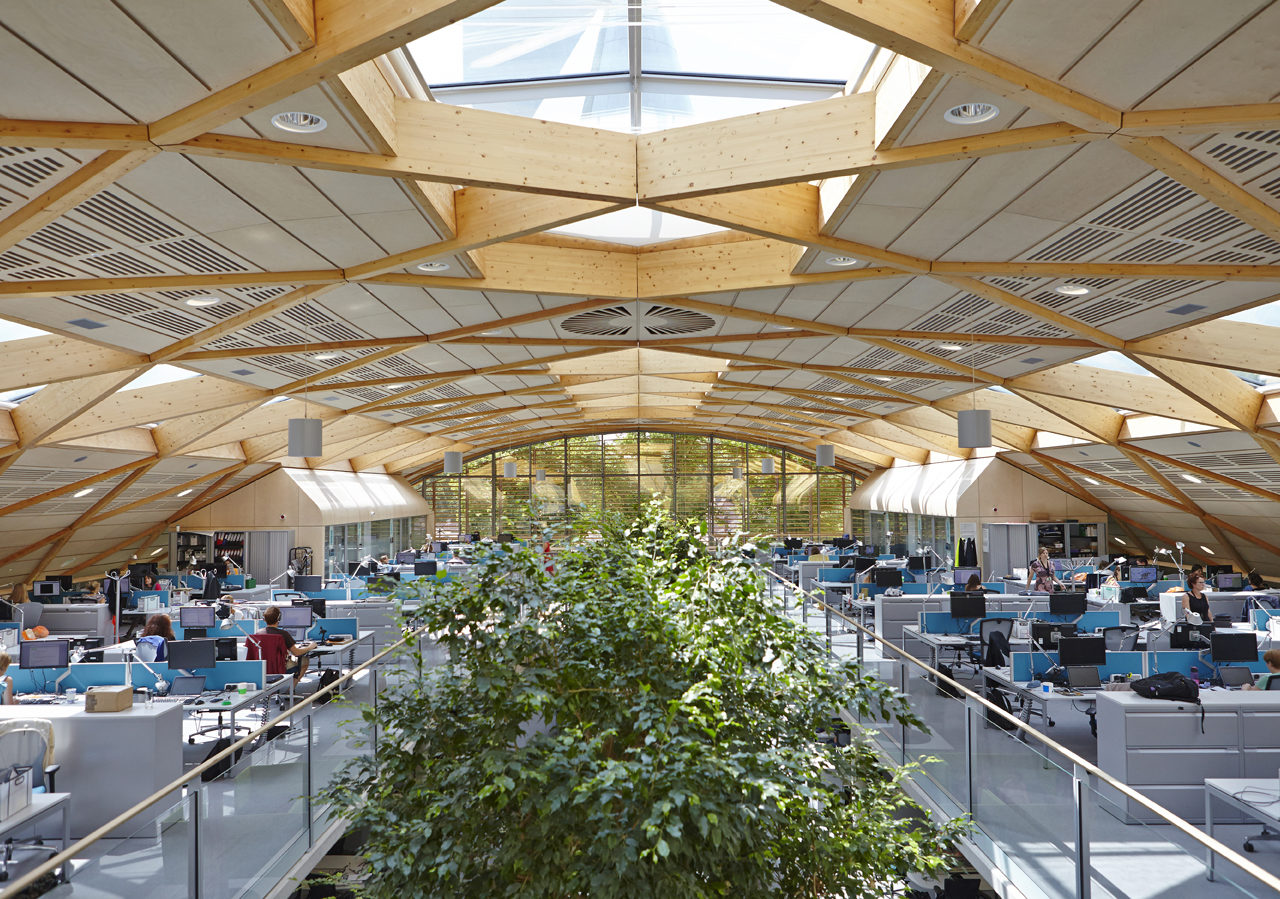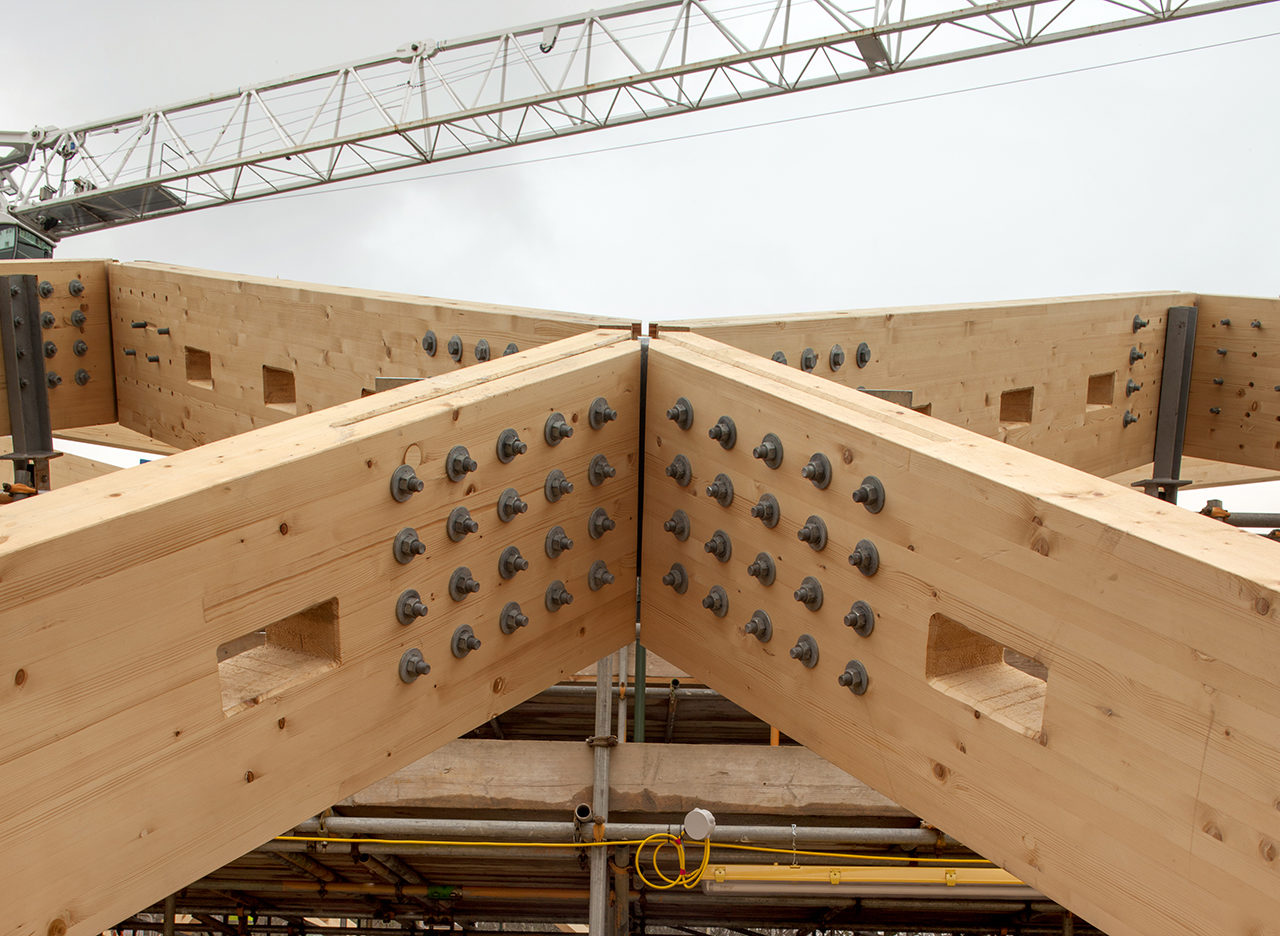 It's a fantastic eco-building that shows not only how it's possible to use our planet's resources wisely, but also helps us all connect with the natural world and brings WWF's vital work around the globe to life for us, right here and now.
Key People
Eva MacNamara

Associate Director
Eva MacNamara

Associate Director